Salam buat semua...
Long time..yeah really a long time since Mama's last post. Its been a busy day for Mama lately and tiring too!
As usual, post dated activities..happened all the way in Baba's first sem break...
We, (most of the time, Mama) really punished Baba to do this and that...for kids laa...and our tra la la weekends went like these...
A Famosa Resort, Melaka
We went there as soon as Baba finished his last paper..Mama can heard Baba's scream in the car when Baba told Mama that he ended his paper succesfully..Alhamdulillah..then Mama knew that we will enjoy our holidays without dengar cerita2 yg x puas hati aswering papers..ihihhihihihi
Sitti, Neni, Aki and Uchu accompanied our hols..yes! We love it..the house, tho there was no master bedroom as per advertised..Mama & Baba have to share the toilet with Bibik..ohhohhoho..but we did love the pool..private pool...best wooooo..u can terjun at any time u want it...
Animal Safari & Cowboy Town...kids enjoyed having a good shows at Animal Safari and the place you shouldn't miss is the Cowboy Town....Mama really2 have fun with Animal Parade where suddenly one of the hen got lost..ahahah...
We paid for RM1500 for 3days 2nites stay at the 4bedrooms villa+pool, tickets to parks and breakfast..ok laa..kira berbaloi laa...walaupun the breakfast is not so tempting...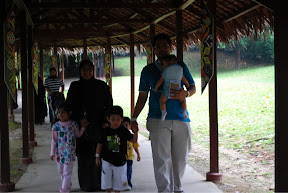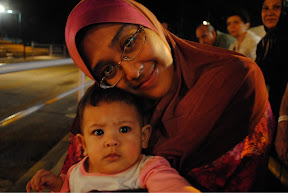 Sent from my BlackBerry® wireless device via Vodafone-Celcom Mobile.
- Posted using BlogPress from my iPad